Shopping Basket
Your Basket is Empty
There was an error with PayPal
Click here to try again
Thank you for your business!
You should receive an order confirmation from Paypal shortly.
Exit Shopping Basket
| | |
| --- | --- |
| Posted on 16 November, 2018 at 22:29 | |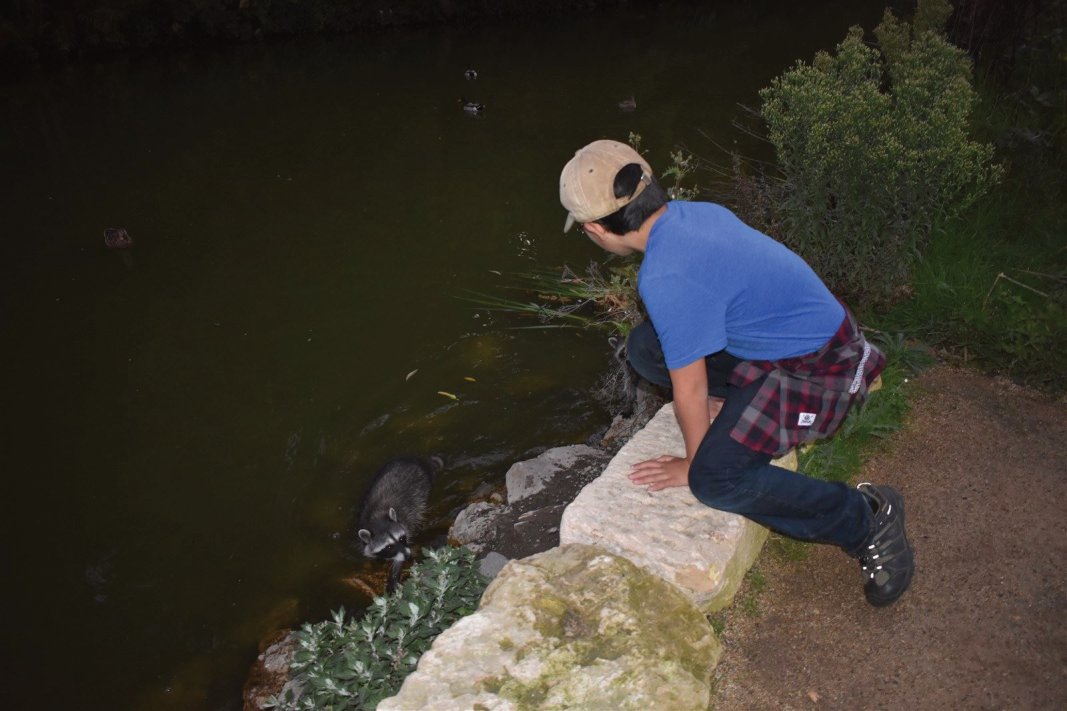 Rio with the coons at Stow Lake
I think I saw you in the trees.
I felt you on the wind blown seas.
I heard you buzzing with the bees -
for I'm a friend of Faery.
I've tasted your gold on the light.
I've kissed you on the peaks of white.
I've loved you through the dark and night - 
For I'm a friend of Faery. 
 - T. Powell
Answer:  Yes.  You get it - and you are a friend of Faery.  
Love, Faery
***************
Hi
We wanted to give you these stones because they are magic.
Lindsey and Mom
Answer:  Thank You!  
You know, all things are composed of magic, but each thing is unique; and these stones have interesting properties unique to them.  
Love, Faery
****************
We love the Fairies!
Answer:  That is awesome, for God is Love.  
We love you too.
Faery
****************
Who are the people who aren't people?
Answer:  Well for the first time since we opened this door to humanity, we are stumped by a question.  We cannot give you a genuine answer without further information.  Please provide.  Love, Faery
****************
Dear Fairies,
I love to spend time with you.  I showed my friend Liliana the door.  She promises to keep it a secret.  
Love, Gabby
Answer:  Dear Gabby,
We have never counted time, but we love being in the same space with you.  Liliana is welcome too.  We appreciate her keeping the secret, but we know that no matter what you tell someone who doesn't believe, they would never see us anyway.  Feel free to share us with whom you will.  
Love, Faery
*******************
Astrid and Layla put the flowers in the house.
Answer:  Thank you, Astrid and Layla.  Love, Faery
******************
Dear Faery, Why do you spell your name Faery?
Answer:  Hello.  We don't spell it, our interpreter does...
[Hello.  I spell it Faery so it doesn't rhyme with Hairy, but it does anyway.  And one time I accidentally spelled it Furry.  It's just no use trying to suppress our quirks. - T. Powell, Faery Interpreter]
Categories: None
/