Shopping Basket
Your Basket is Empty
There was an error with PayPal
Click here to try again
Thank you for your business!
You should receive an order confirmation from Paypal shortly.
Exit Shopping Basket
| | |
| --- | --- |
| Posted on 10 November, 2017 at 16:14 | |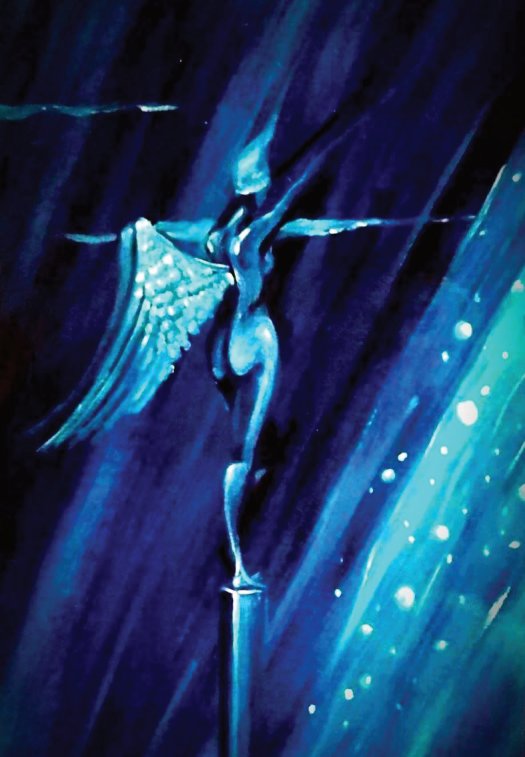 "The tune began like a star being born to rise in budding flame and dawning glory, resounding deep in the bones of the earth, rocking the roots and embracing the whole forest but not consuming it in its warm green fire.
The enraptured fae of the gathering gracefully danced around the moon-held wreath with its berries red and white, some of them riding the currents of song and hovering 'round one another in various hues of the wild blooms; and they sang together in tones of waters running over mossy stones, and of mellow gusts through the reeds.
They sang the rose dawn of history, of distant constellations and great celestial migrations; and the stars above were fascinated, and listened from their thrones hung high in the unbroken expanse.
They sang of Faery and the bringing of life to the scattered turning worlds; and the mossy redwoods hearkened, nodding in remembrance of ancient generations of forest, many lifetimes past.
They sang the earth mother and her luminous horizons.
And the blue faery whose wings were clear as water told of the human spirit, how bright it had shone in and around the people, until the falling of the dark age in which they shut their doors to the voices of the night. And their fear of darkness covered them until even the stars appeared strange and distant, and all the creatures of the twilight seemed hostile to them. And what had once been lovely and bright was now dull and weary - for ever since had most of humanity been ruled by the unwieldy burden of fear.
And she and the others there sang of the vow they of Faery had taken after the fall of the people - to remain unseen as are the four winds who cast no shadow."
- from Chapter III: The Faery Door by T. Powell
Painting: Blue Faery, by Anna Jansson
Categories: None
/