Shopping Basket
Your Basket is Empty
There was an error with PayPal
Click here to try again
Thank you for your business!
You should receive an order confirmation from Paypal shortly.
Exit Shopping Basket
| | |
| --- | --- |
| Posted on 6 June, 2017 at 16:32 | |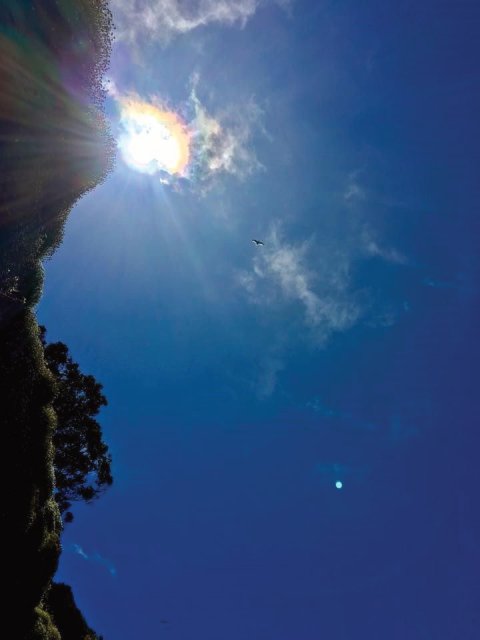 "Open!  From:  Diana in first grade! <3
Dear Fairys, elfs, gnomes and evry body els!  We want to send evry body this nature song!  
Happy nature growing evry where
Happy sun shining on the land.
Mosly happiness on the world.
Mosly students working very hard!
From:  Diana!"
Answer:  Dear Diana, Thank you for the letter, and for sharing your song of goodwill with us.  We do like it, and want to share it with everyone else too.  Love, Faery
 * * * *
"Dear Faeries, I love your door.  If you get this note, can you give me some faery dust?  Love, Elanor"
Answer:  Dear Elanor, We gather the faery dust at sunrise and during the golden afternoons, when the leaves are burnished by Hylos the sun.  There is plenty left over for anyone who wishes.  Feel free to help yourself!  Love, Faery
  * * * *
"Hello if you are real.  I really like your house.  You should get your door fixed.  What is your name?  Good-bye.  Ava"
Answer:  Dear Ava, It makes us glad to know that you are at least considering the possibility that we might be real, and also that you like our house.  That door gets fixed up now and then, but we are busy now with the Summer in full bloom and the solstice coming up.  We will probably get to it before Winter anyway.  Our names are legion - like the flowers and the stars and the gods, many of whom are nameless.  We wish you a very happy Midsummer's eve.  Look for us!  Love, Faery
 * * * *
"Hi Faery.  I want to hear music.  Do you take requests?"
Answer:  If you will truly listen to the moment, even the song of the stones would be so wonderful to you that there would be no need for any other tune.  But if you sing with us, we may weave your melody into our song as well.  Love Faery.
 * * * *
"Dear Faeries and other creatures,  I am happy to know that you exist.  I am glad to live in a world where faeries live too.  Thank you for the revelations.  With Love, Mary Donohue"
Answer:  Hi.  We are very glad to be here with you, and with the creatures of light and darkness too.  Love, Faery
 * * * *
"I am going to come back here to live one day."  
Answer:  That is just fine.  We hope you will live well here, and that you are living well now, wheresoever you may be on this day.  Love Faery  
Categories: None
/