Shopping Basket
Your Basket is Empty
There was an error with PayPal
Click here to try again
Thank you for your business!
You should receive an order confirmation from Paypal shortly.
Exit Shopping Basket
| | |
| --- | --- |
| Posted on 10 April, 2015 at 17:20 | |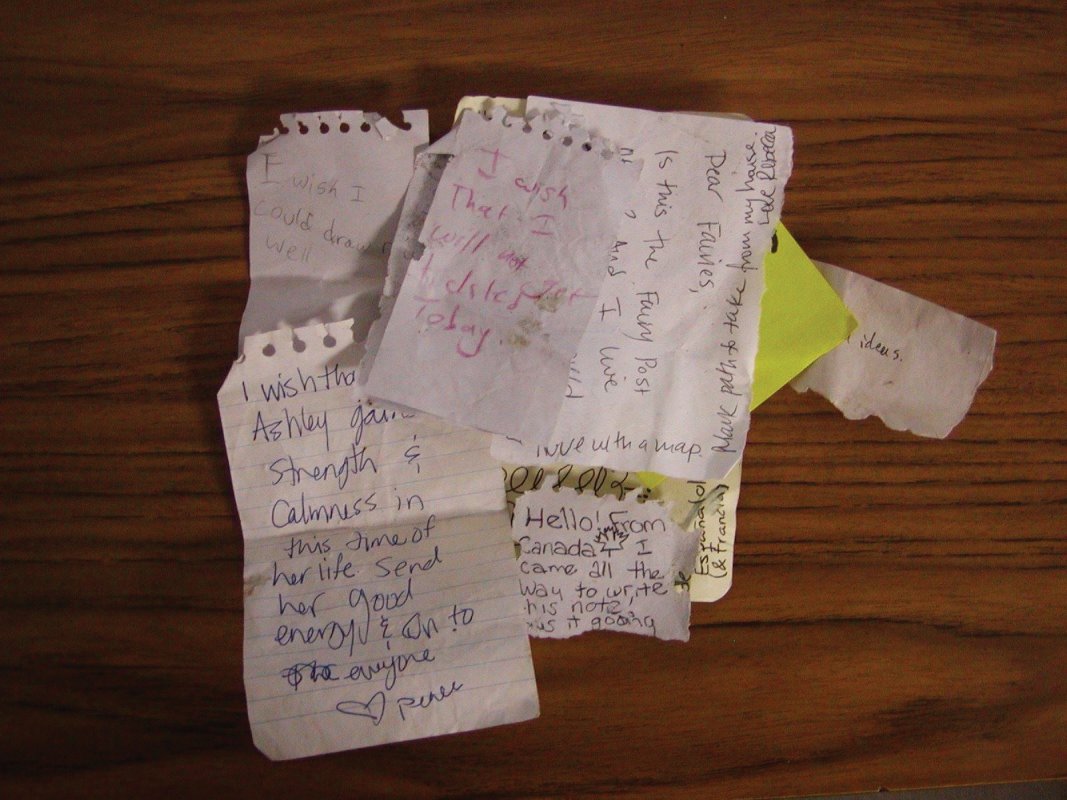 "I wish you a good time.  Do you like apples?"
Ans:  Yes!
 - Faery
"I wish I could fly.  I wish I will never be scared in my life again. " 
Ans:  The first time you fly, you are going to be scared.  That doesn't mean it's not fun too. - Faery
"Hello from Canada.  I came all the way to write this note.  How's it going?"
Ans:  Welcome here, and thanks for asking.  If you just look around at the world - all its beauty and folly, its peace and storm, its terrible vastness, silence, humility, and miracle - then you will see how it's going, what's up, and how we are.  
 - Faery
"I wish that I could draw really well."  
Ans:  We recommend just drawing at first, and eventually going on to drawing really well.
 - Faery
"Dear Faery, 
Please give me 10 good ideas.  
Love, TJ"
Ans:  Ok...  Give someone a gift;  Hike to the top of a hill;  Write a poem;  Share it with one person, and then throw it away;  Fly a kite in the evening;  Sing;  Introduce yourself to some leaves of grass;  Look out over the sea;  Go somewhere you have never been;  Smile.  - Faery
"I want to be a famous baseball player."
Ans:  Well, first be a baseball player.  Then be a really good baseball player who doesn't care at all about how famous he is.  
"Dear Gnomes,  I have a poem for you:
I wonder how it is like
to be a gnome;
I wonder if it's good or bad;
I wonder."  
Ans:  Than you.  We hear your heart when you speak in poetry, because the heart always speaks in rhythm.
 - Faery
"Hello Faeries!!
I have a question.  Can you hear my thoughts?
Miss you, 
Tam"
Ans:  Yes, we can perceive them.  The whole world was born in thought.  But we do not always know where an idea came from, and sometimes have to ask, Whose idea was this?
Love, 
Faery
"Dear Faeries, 
Today I went to the Academy of Sciences.  It was so fun.  I bought a big penguin.  It's huge.  I also got another penguin, and a poster, and I went to the deYoung Museum.  What did you do?
Love, Sofia
PS - I LOVE FAERIES!"
Ans:  Hi Sofia!  We are glad you are having so much fun and enjoying the wonders of this world, including us faeries.  These days, we are continuing to bring forth the new leaves on the trees, and the flowers on some of them.  We turn the leaves to the light, then we ride with the winged finches and thrushes to hear their songs of the sky again, which we will teach to the nestlings when they hatch.  We probe the blue clouds, looking for rain, and keep the roots of the grasses open for when it does fall.  We listen to the people wandering around, and hope that all their good wishes will come true.  These are but some of the thousands of things we do during the Springtime.  Oh, and we hear and answer messages from our good friends like you.
 - Love, Faery
"I wish that I will not get tickled today."  
Ans:  We're not sure if there's anything we could do about that.  Good luck, whatever happens.
 - Faery  
Categories: blogs
/